Protect your Android device when browsing the Internet against viruses, spyware, phishing and all sorts of malware with Avast Mobile Security & Antivirus

Avast!'s antivirus for Android
Accessing certain web pages can help us get infected with malware that can compromise both the integrity of our smartphone or tablet and our privacy. Avast Mobile Security & Antivirus is a solution for Android devices that will help us to protect ourselves.
One of the most consolidated tools in terms of computer security.
A free antivirus full of efficient functions
The features that come along in this version of Avast! for Android were already available in previous editions only available for subscribers. Now they're free and accessible for everyone, so that anyone that downloads this APK can get hold of the following functions:
Malware scanner.
Removal of trojans and infected files.
Call blocker.
Lock applications with a PIN number.
Application permission manager.
Web shield to block online attacks.
Firewall.
Specific privacy assistant for applications.
How does this version of Avast! for smartphones work?
How it works is very simple: it starts off analyzing the system to indicate all the vulnerabilities found on the handset. After that, it scans our wireless networks searching for security breaches.
Equipped with a simple interface and a discreet functioning, Avast! has become one of the best solutions to keep us safe on the Internet.
Requirements and additional information:
The version of the application, as well as the size and version of the operating system, depend on the device on which it's installed.
Offers in-app purchases.
Antony Peel at Google +
Images Avast Mobile Security & Antivirus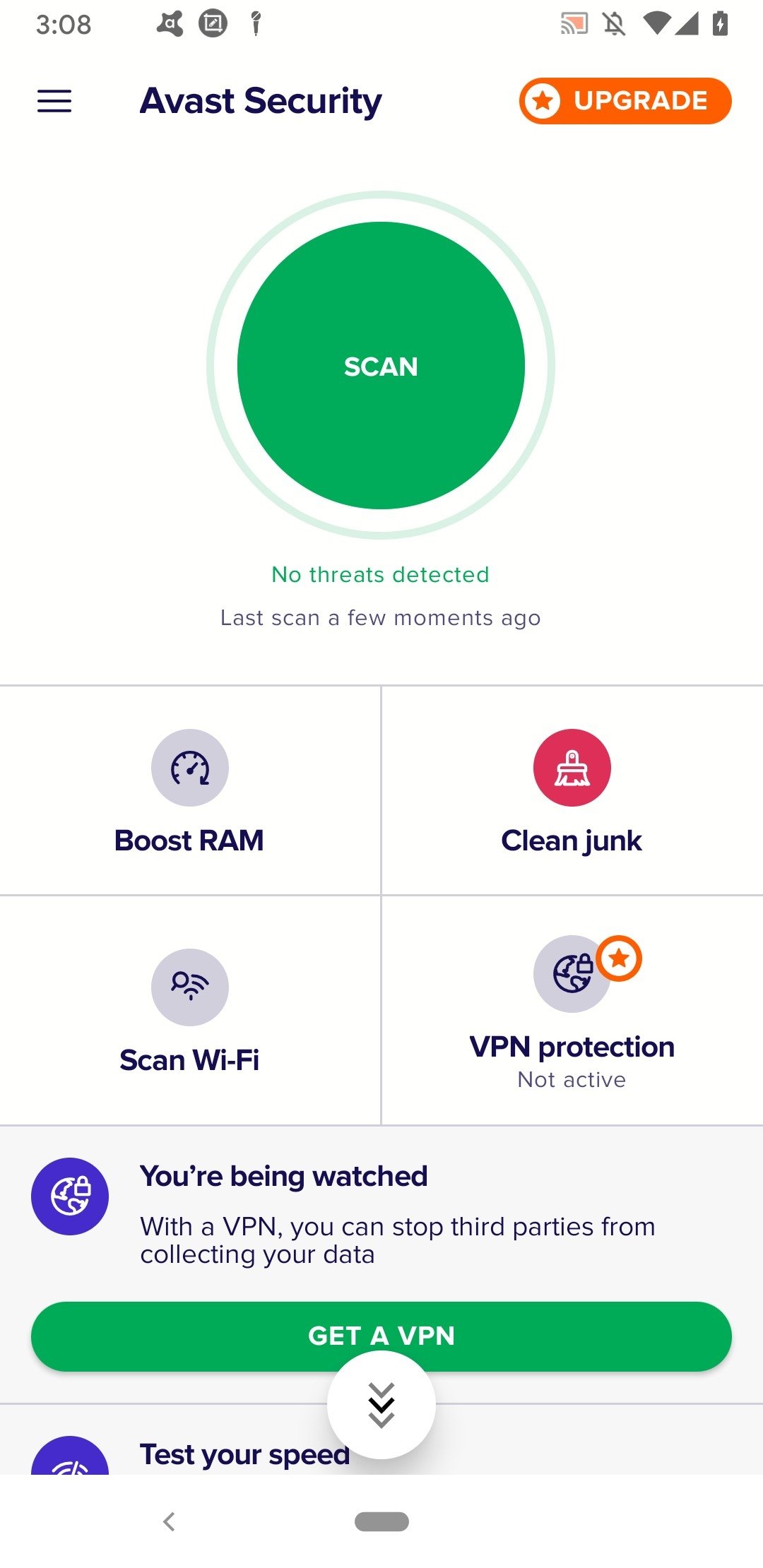 The best protection against viruses and malware