Free Antivirus 2014 9.0.2008
Avast! Free is the essential tool to protect your computer against all sorts of threats. Download Avast! for free and prevent viruses from attacking your PC


One of the best free antiviruses for your computer.
Antony Peel
If you are searching how to protect your computer against viruses, spyware, trojans or any other malicious software, Avast! is one of the best tools to avoid infections on your system. Its popularity proves the high quality of this free program made to detect and eliminate viruses that may affect your PC, and it must also be said that Avast! Free is very easy to use.
Speed and high quality analysis
Avast! can boast about being one of the quickest antivirus programs on the market, with technologies that are becoming increasingly powerful for the elimination of malicious software. The first step to eliminate any virus is an effective detection. Avast! Free has several kinds of analyses that adapt to the needs of each user: quick analysis, where scanning speed is the main idea; complete analysis, in which the whole system is scanned; and analysis of selected folders or external drives.
Protection features
Analysis of all system files.
Web shield that analyses your movements on the Internet and neutralises threats before they are detected by the browser.
Protection of instant messaging applications.
Analysis of the emails you receive and send.
Protection of downloads with P2P applications.
Network activity monitoring.
Analysis of strange behaviours that could be dangerous.
The most popular antivirus in the world.
Moreover, Avast! Free Antivirus has an add-on for all the main web browsers, which will let you know about the reputation and security of the websites that you access, taking into account the opinion of the users of the application. And, to improve your security even more, Avast! uses AutoSandbox, a function that launches those applications that could be dangerous inside a Sandbox, avoiding the system from being threatened.
Download Avast! for free and avoid your computer being affected by viruses or malicious software.
Improvements in the latest version:
Fixed issues with Metro apps (after update to Windows 8.1)
Fixed occasional problem with playing sounds on the VPS toasters.
Requirements and additional information:
To be able to use the program for free without any time restrictions, you need to sign up free of charge.
Images Avast! Free Antivirus 2014 9.0.2008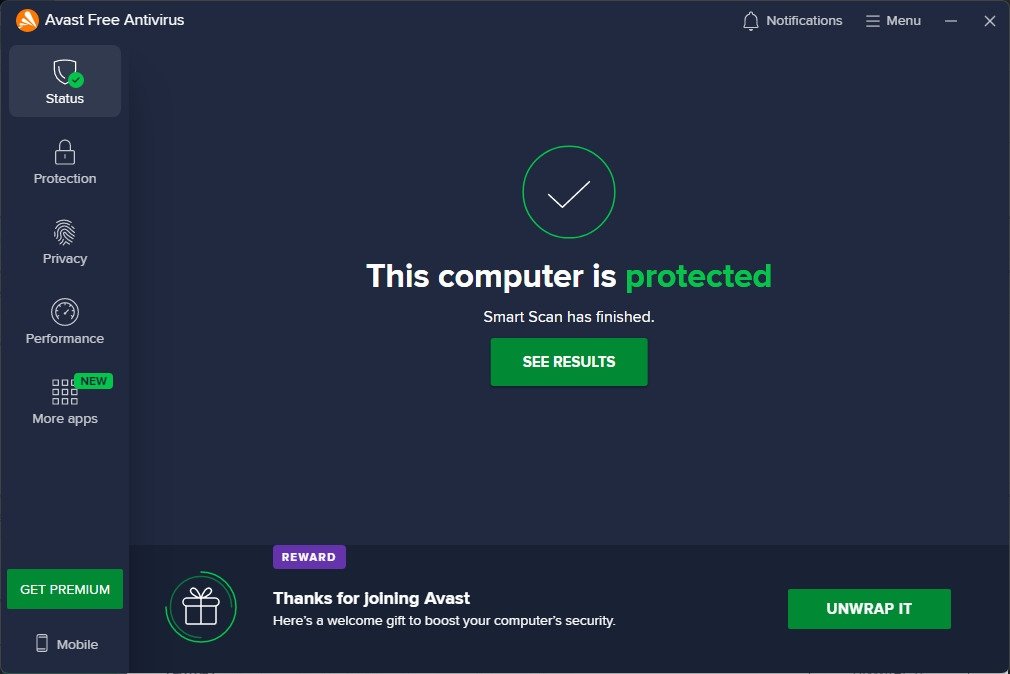 The best security solution for Android devices