Free Antivirus 2014 9.0.2021
Avast! is one of the most reliable solutions to protect your computer for free. Avast! Free's efficiency is based on the early detection of threats


Free efficient anti-virus protection.
Antony Peel
AVAST has been in the computer security sector for more than twenty five years, protecting millions and millions of computers all over the world. Its popularity proves the reliability of its products, in which we can fully trust to guarantee the security of our computers, even when being free of charge. This is the case of Avast! Free, which is also tremendously easy to use
Early detection means an efficient protection
To protect your computer against viruses, trojans, spyware and other malware you can leave everything to Avast! without worries. It's a discreet antivirus that incorporates avantgarde technology for the early detection of any malware threat. With two types of analyses, quick and complete, it's capable of scanning every single corner of your computer to discover the slightest sign of threat for you and your system. And all the latter without sacrificing the speed of its search system.
Twenty five years of AVAST at the top are this software's guarantee.
Features of Avast!
DynaGen technology for smart detection.
Anti-malware, anti-spyware and anti-rootkit protection.
Secure area for online payments and banking operations.
Silent firewall.
Anti-spam filter.
Automatic and controlled update of other applications.
Bomb-proof browsing and use of applications
Avast! Free Antivirus is present on all the computer's fronts and browsing isn't an exception. That's why it includes an add-on for the main browsers that informs us about the reputation and safety of the pages we access. And as downloading applications from the Internet can be dangerous on certain occasions, AVAST has equipped its software with a sandbox where we can run all those programs that we suspect are going to give us problems, avoiding any conflict with the operating system.
Download Avast! Free right now and get hold of the best free anti-virus protection you can have on your PC.
Improvements in the latest version:
Improves the product's security.
Adds a resume option to the setup.
New version of the antispam library.
Adds compatibility notifications during the installation process.
Solves general bugs.
Requirements and additional information:
To be able to use the program for free without any time restrictions, you need to sign up free of charge.
The free version has certain limitations.
Images Avast! Free Antivirus 2014 9.0.2021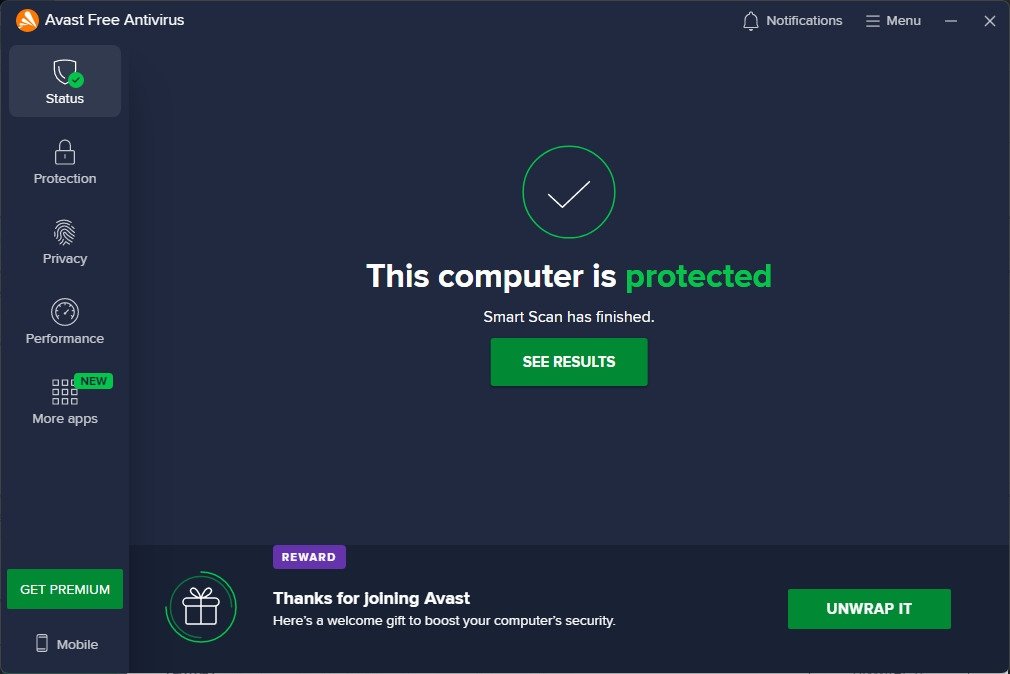 The best security solution for Android devices